By Katie Wornek, Outreach Officer and Financial Aid Expert – Updated April 24, 2019
---
In part 1 of this blog, we explored summer camps offered at Utah's colleges and universities (and had some fun with Will Smith lyrics). There are even more Utah summer camps and activities available if you're interested in attending a camp off-campus. Here are a few examples and some suggestions for beginning your search for the perfect summer camp…
---
Start Local: School Districts and Local Governments
Many cities, counties, and school districts host summer camps for students. The focus of these camps can range from language and art to science and technology. Check your school district's or city government's website or call their office for information about camps they host. Check out this directory for website and contact information for your school district. Here are just a few examples of school districts and cities offering awesome activities this summer:
---
Community Organizations, Businesses, and Nonprofits
Many businesses shake up their routine in the summer by offering activities for students. Check with your favorite local businesses or ask organizations you're already involved with to see if they have summer programs. Here are some examples to get you started:
---
This blog series wouldn't be complete without one more Will Smith reference. In one of my favorite songs from my childhood, "Gettin' Jiggy Wit It", Will Smith says, "Y'all, ya don't stop. In the winter or the summertime!" I haven't confirmed with him in person, but I'm pretty sure he means we never stop learning.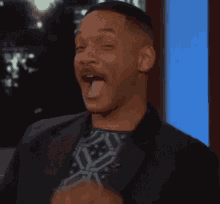 No matter which kind of camp you choose, summer camps are a great way to meet new friends, find new interests, prepare yourself for college, and keep your brain active while you're out of school.
---
Katie is an Outreach Officer with UHEAA and StepUpUtah. She holds Bachelor of Arts degrees in History and Political Science from the University of Utah and previously worked as a tutor with the Advancement Via Individual Determination (AVID) college preparatory program. You can follow her for professional advice about preparing and paying for college on Twitter and Instagram (@StepUpKatie