By Katie Wornek, Outreach Officer and Financial Aid Expert – March 20, 2019
---
Hello everyone! I'm Katie Wornek and I work as an Outreach Officer for StepUp Utah and I have a confession….I. HATE. WINTER. No amount of hot chocolate or skiing can make up for the fact that, for basically 6 months out of the year, I'm cold all the time, the sun is already going down by the time I get home from work, and driving in the snow is pretty much like competing in the Hunger Games.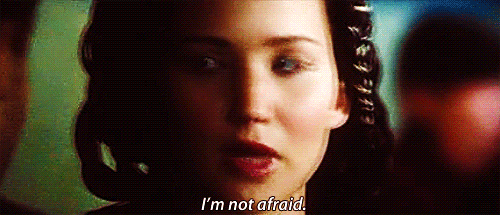 So, as you can imagine, I'm so excited spring is finally here! For me, spring means more time to spend outside soaking up some extra hours of sunshine. For students, spring is also scholarship season – many scholarship applications are due this time of year, so I wanted to take moment and share some advice on finding and applying for scholarships.
Start early
I love to garden and I know that, in order to enjoy the biggest and brightest tulips in the spring, I should plant tulip bulbs in the fall – months before they'll ever actually bloom.
Winning scholarship money works the same way. Your actions right now will shape your chances of winning scholarships in the future. For example, many scholarships consider a candidate's GPA, and your cumulative GPA includes all your classes from the first day of high school to the last. Maintaining good grades, volunteering, and participating in extracurricular activities throughout your entire time in school will help you become a competitive scholarship candidate.
Did you know that you can also apply for scholarships before senior year? StepUp even has its own StepUp to College Costs $500 scholarship contests for 8th-9th and 10th-11th graders. Applications are due April 15, 2019.
Know where to search
To me, baby birds are the iconic image of spring (seriously, is there anything cuter than a duckling?). One of the trees in my backyard currently houses a nest full of baby birds. They constantly chirp away back there (much to my cat's dismay) until their mama bird brings them a few nice, tasty worms to eat.
When it comes to finding scholarships, there's no equivalent of that "mama bird" who will bring you a scholarship application whenever you need one. Finding scholarships takes time, but luckily, there are a few steps you can take to make the process easier:
Talk to the local organizations you're connected with. Ask your employer or your parents' employer, your bank or credit union, or an organization you volunteer with if they offer any scholarship programs.
Communicate with your counselor or scholarship advisor. Counseling offices usually have plenty of information about local and national scholarship programs.
Follow @StepUpUtah on Instagram, Facebook, and Twitter – we frequently post links to scholarship opportunities. You can also sign up for our newsletter, which features a "scholarship of the month" section.
Set up accounts on scholarship databases. Credible websites like UtahFutures, BigFuture, Unigo, and Chegg can link you to thousands of scholarship opportunities.
If you have more questions about finding or applying for scholarships, check out our Scholarship Toolkit, or contact us at outreach@utahsbr.edu / 801-869-5701.
---
Katie is an Outreach Officer with UHEAA and StepUpUtah. She holds Bachelor of Arts degrees in History and Political Science from the University of Utah and previously worked as a tutor with the Advancement Via Individual Determination (AVID) college preparatory program. You can follow her for professional advice about preparing and paying for college on Twitter, Instagram, and Snapchat (@StepUpKatie).